Edinburgh Gin: Distilling An Artform
Since 2010, Edinburgh Gin has been committed to the art and science of distilling, and of creating innovative, award-winning gins.
Based in Scotland's capital city, we are ever-inspired by its gin-making heritage, and of its position as a global light; a home to scientists, artists, philosophers and inventors.
Edinburgh Gin is an artful distillation, capturing the spirit of these luminaries while respecting and paying tribute to our unique sense of place; inspiring us to create a world-class portfolio of gins and liqueurs.
As a small-batch distiller, we produce a dynamic range of gins for every occasion, and we're dedicated to guiding peoples' discovery of the modern-day gin experience. Every bottle ofEdinburgh Gin is produced at our West End, and Leith Distilleries.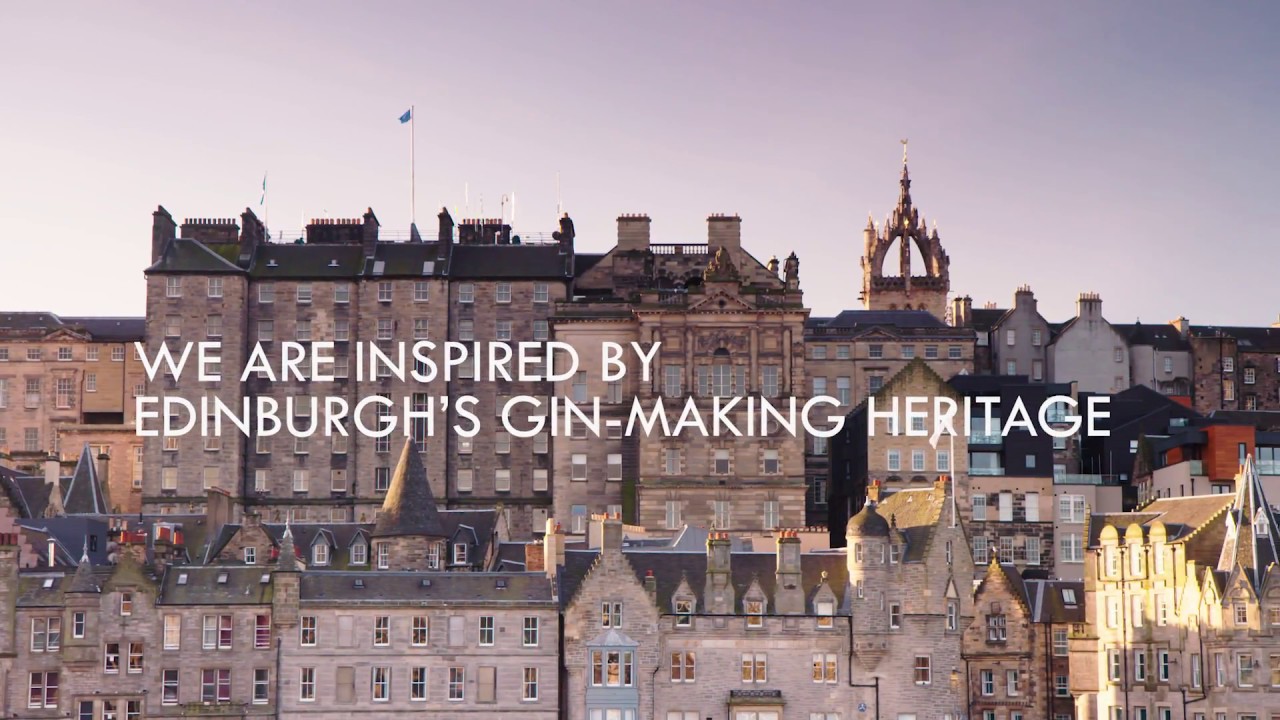 Edinburgh's History of Distilling
The city of Edinburgh and port of Leith have had an illustrious history of producing, importing and exporting gin that dates back to the first gin 'craze' of the 1700s.
Dutch Genever flowed through Leith via The Netherlands, as well as luxury spices and ingredients, so it's no surprise that Edinburgh soon had a taste for juniper-based spirit.
By 1777, alongside eight legitimate distilleries, there were almost 400 unregistered stills across the capital as the 'gin craze' took off.
In the early 1800s, Scotsman Robert Stein developed the forerunner to Coffey's now-famed column stills, allowing continuous production. This allowed distillers to move away from traditional pot stills and produce spirit more efficiently.
Scottish distillers were soon exporting neutral grain spirit to London via Leith – and the modern London Dry style gin as we know it today was born. It's this spirit of invention and innovation that guides what we do today, in our modern distilleries in the Scottish capital.
The Science of Distilling
As a progressive distillery, it is our calling to design and produce innovative, industry-leading gin in the heart of Edinburgh.
We relish the opportunity to collaborate with other leaders in the fields of science and botany. We were the first gin distillery to have a Knowledge Transfer Partnership (KPT) with the capital's Heriot-Watt University. Their Brewing and Distilling MSc was the world's first dedicated distilling programme, and this allowed us unrivalled access to industry-leading distilling expertise, use of their labs for analysis, and finesse production methods.
In the true spirit of innovation, we enjoy opportunities to partner and collaborate, further developing our expertise to create gins that are truly world class.
Our Distillers
Head Distiller, David Wilkinson, leads the team in developing our distinguished family of contemporary gins.
David progressed and traversed from whisky connoisseur, to achieving an MSc in Brewing and Distilling from Edinburgh's Heriot-Watt University.
With his scientific background, David is an expert in modern gin distillation processes. He works closely with Finlay Nicol, fellow distiller and the Distillery Manager. In his earlier career as a professional chef, Finlay honed his skills and tastebuds in understanding the influence and importance of developing flavour. David and Finlay are supported by distillers Ruairidh Kemmett and Andy Colman, both also students of the specialist degree at Heriot-Watt.
A Family of Award-Winning Gins
You could say that distilling is the constant pursuit of purity and perfection. This drives us to create the finest gins, and we're proud to have won so many prestigious industry awards.
From medals for our classic Edinburgh Gin, to plaudits for our limited edition bottlings, it's testimony to our gin distilling expertise that we have won so many awards since our launch in 2010.
IWSC Silver award 2016

IWSC gold award 2019

Iwsc2015 Gold Medal

Scottish Gin awards Innovation of the year winner 2018

Scottish Gin awards 2017 - Gold for Gin liqueur

Scottish Gin Awards 2017 - Distilled Gin of the Year